Custom Homes and Remodeling by North Country Contractors
Since 1996 ACE Contractors have provided high quality craftsmanship and attention to the finest details in their contracting work. New construction, remodeling, decks, docks, flooring, roofing, home automation, electrical, plumbing, you name it, ACE uses the finest materials to get the job done!Z

Founded in 1996, ACE Contractors' owners Ron and Grant had a combined 35 years of experience in general contracting. Today's philosophy is the same as it was back then – to provide high quality craftsmanship and attention to the finest details in order to create 100% customer satisfaction. Our skilled craftsman are on the job site daily giving personal and professional attention to all aspects of the job.
We pride ourselves on being complete home builders, building from the ground up using very few subs which prevents delays and streamlines the building process.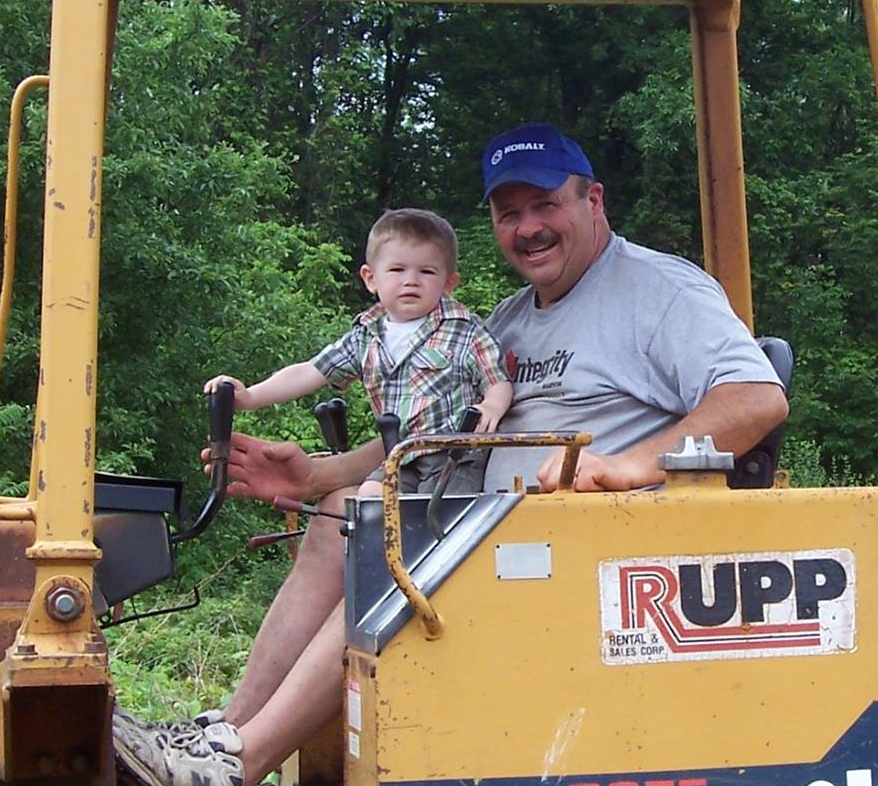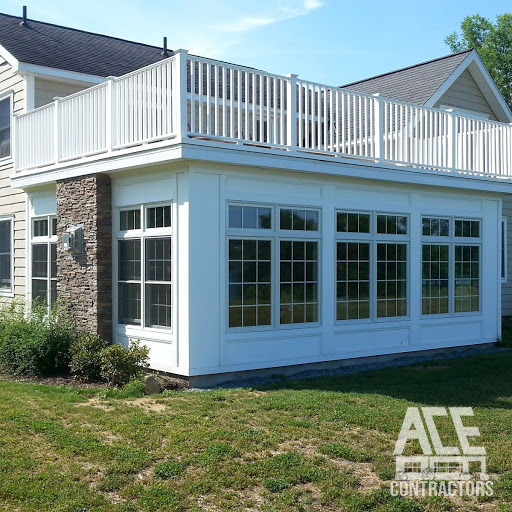 ACE Contractors Specializes In Building Custom Homes and Home Remodeling
Building beautiful custom homes in Northern New York is something ACE Contractors takes very seriouslypersonally. Our dedication to customer satisfaction and our reputation as a custom home builder in Northern New York. If you can dream it, we can build it … and our team is ready to help your family turn your dream home into a dream-come-true. 
New Construction / Custom Homes
Remodeling
Decks & Docks
Mechanicals
Flooring
HVAC
What Our Customers Are Saying
We are impressed by the innovative solutions that were developed and implemented as a part of multiple projects around our home. We are grateful that they can find time to respond to emergency situations in addition to their scheduled workload.
ACE's professionalism and expertise is evidenced in their quality craftsmanship. Each phase of the project was completed thoroughly and met the highest of standards. The entire process was positive and, as a result, we highly recommend Ace Contractors.
Janet and I feel that it is very important for you to realize how much we appreciate your wonderful work. We are very proud of our new store and pavilion. The building has definitely moved the standard up a notch for commercial buildings in Black Lake.
Ron does excellent work and, unlike some contractors, he is nearly always on-site during construction. He has excellent communication skills and provides honest estimates and valuable opinions throughout the project. His time management and deadlines are accurate and realistic. We highly recommend Ace Contractors.
We used Ron with Ace Contractors to build our dream home. Ron is meticulous and very easy to work with. All of the visions that we had for our home Ron was able to accomplish and make even better than we could imagine. By the end of our project we felt that Ron was more like family than a contractor because he took such good care of us during the entire process! We highly recommend Ace Contractors for any project big or small!
Ron worked closely with us to design and build a wonderful summer home that over the years has become more our cherished home. The attention to detail, expert recommendations, and being conscious of unnecessary costs, allowed us to to maintain quality and attention to design while saving money. Ron's craftsmanship, his eye for design, his commitment to quality and his great crew make him our #1 recommendation for anyone considering building a new home.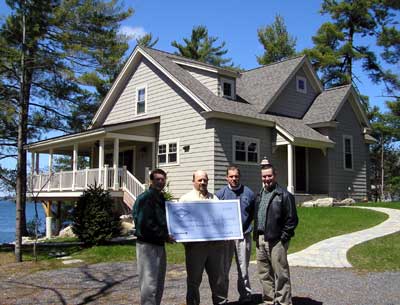 CertainTeed Corporation presented Ace Contractors of Hammond, New York, with grand prize honors in its annual national Award of Excellence program. The Award of Excellence program recognizes builders, contractors and remodelers who have created outstanding projects using CertainTeed siding and roofing products. For winning the grand prize, Ace Contractors received $2,500. CertainTeed acknowledged Ace Contractors for displaying creativeness, craftsmanship and professionalism on a new home on the famed St. Lawrence River.